5SAH | Chambers & Partners 2024 | UK Bar Guide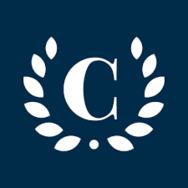 Congratulations to our amazing barristers, teams, clerks and staff for our continued success, recognised by Chambers & Partners UK Bar Guide 2024.
We are delighted to announce that 5SAH Chambers continues to be recognised in 3 core practice areas
POCA & Asset Forfeiture
Crime
Extradition
We would like to celebrate our newly recognised barristers in the Guide
Congratulations to you all.
5SAH - Ranked Barristers
Ranked Team & 9 Ranked Barristers
Ranked Team & 5 Ranked Barristers
Ranked Team & 6 Ranked Barristers
Andrew & Sarah continue to be recognised in this exclusive Spotlight Table of Private Prosecution practitioners:
Maria Scotland – Congratulations for being newly recognised in Family – Matrimonial Finance.
A huge well done to everyone involved in this process – particularly the client feedback – we couldn't do this without you and we appreciate the time taken to provide such wonderful feedback.