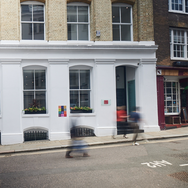 We are delighted to announce that Amabel Kerr, Heidi Burrows, Elisenda Mitchell, and Michaela Onuchukwu have all commenced pupillage at 5SAH chambers.
Amabel, Elisenda and Michaela are undertaking criminal pupillages and Heidi is undertaking a family pupillage. All of our pupils bring a huge amount of experience and knowledge prior to commencing pupillage with us.
Prior to commencing pupillage, Amabel volunteered with Amicus ALJ, assisting the London office with casework concerning mitigation for death row inmates in the United States. Prior to this, she interned in the office of the Independent Anti-Slavery Commissioner where she produced a report detailing the UK's legal obligations towards victims of slavery and trafficking and recommendations as to how best to comply with these obligations.
Amabel has also volunteered with ALJP, researching and identifying war crimes alleged to have been committed during the ongoing conflict in Nagorno-Karabakh, as well as providing assistance in a London-based legal advice clinic while volunteering for her university's pro bono unit.
Prior to commencing pupillage, Heidi worked as a senior fee earner at the UK's first fertility law firm; NGA Law. In this role, Heidi was supervised by the UK's leading surrogacy lawyer; Natalie Gamble, and gained considerable experience working with modern families in all areas of family law. She specialised in UK and international surrogacy but also worked on child arrangement matters, declaration of parentage cases, known donor/co-parenting cases and relocation disputes.
In 2022, following the Russian invasion of Ukraine, Heidi worked with the UK Government and individual families, on a pro-bono basis, giving emergency legal support to British families to rescue their babies born via surrogacy in Ukraine.
Heidi has also worked in a leading Legal 500 London legal aid firm, where she managed a caseload predominately made up of care proceedings, private children matters, and matrimonial finances. She also has experience of advocating for clients in meetings with social services and used to run monthly drop-in legal advice sessions at a domestic violence support centre.
Prior to starting pupillage, Elisenda was a paralegal at Pury Erskine Solicitors where she assisted with a broad range of criminal defence, regulatory and military proceedings. From preparing cases for trial in the Crown Court, she gained considerable experience of cases involving serious violence and sex offences.
Elisenda previously worked for an MP where she undertook a variety of tasks, including successfully challenging negative coronavirus grant decisions on behalf of local businesses. Elisenda has also worked for a Police and Crime Commissioner where she gained extensive knowledge of the working practices of the police. During her time at the University of Bristol, she helped deliver Achieving Best Evidence (ABE) training to Detective Constables in Avon and Somerset Police.
Before commencing pupillage, Michaela worked as a paralegal in Professional Discipline and Regulatory law at the Royal College of Nursing (RCN) and as a screening case officer at the Nursing and Midwifery Council (NMC).
During her time at the RCN, she handled a substantial caseload of substantive order review cases and prepared them for hearings on behalf of RCN members. Michaela also supported the representation and defence of RCN members facing professional conduct proceedings brought by the NMC. She drafted written submissions, compiled bundles, and submitted them to the NMC and Fitness to Practise Committee panels.
At the NMC, Michaela investigated referrals from statutory organisations and the public and conducted evidence-based risk assessments to determine whether interim orders should be imposed on registrants.
Prior to this, Michaela worked as a paralegal at various criminal defence firms, including working as sole paralegal within the Sexual Offences department at ITN Solicitors. In addition to domestic criminal matters, Michaela has an interest in international criminal law and has worked as a defence intern conducting legal research for the Jovica Stanišić Defence Team at the UN International Residual Mechanism for Criminal Tribunals.
Michaela has a strong interest in Youth Justice work having worked with Westminster City Council, where she served as a Referral Order Panel Member and volunteered with the Schools Consent Project by delivering workshops to schoolchildren on the law of consent and sexual offences. Additionally, she was appointed as an Independent Custody Visitor for the Mayor's Office for Policing and Crime (MOPAC), primarily covering the Borough of Hillingdon and surrounding boroughs.
A warm welcome from all of us at 5SAH Chambers.