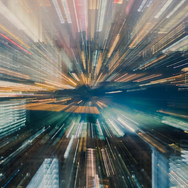 We are delighted to announce that the Legal 500 UK Bar Guide, 2023 represents our continued growth into our core practice areas. We are extremely proud this year, of the representation of our junior members recognised within our core practice areas.
We now have 2 teams and 36 of our barristers ranked within the guide, represented in extradition, POCA, Crime, Fraud Crime, Business & Regulatory Crime, Professional Discipline & Regulatory, and Family (Children & Matrimonial finance). Congratulations all!
We would like to celebrate our newly ranked members on their success this year:
5SAH - Newly Ranked Barristers
International & Extradition
'Georgia is an excellent lawyer, with a keen eye for detail and the ability to cut through even the most complex of cases. In court her aptitude for cross-examining expert witnesses is second to none.'
POCA & Asset Forfeiture
'Gemma is a barrister who attends court thoroughly prepared, and knowing all the details of the case. She is calm, reassuring, and thoughtful to the client's needs.'
Crime
'Francesca is an impressive defence advocate. She is hardworking, utterly dedicated to her work and her clients, intelligent and counsel of choice for sensitive cases.'
'Dan is eloquent and has excellent rapport with clients. His manner immediately puts everyone at ease. He is hardworking, dedicated and tenacious.'
Fraud: Crime
Mark has a forensic attention to detail and an in-depth knowledge in particular in relation to matters concerning disclosure and Public Interest Immunity applications.'
5SAH - Ranked Teams
5SAH - Ranked Barristers
International Crime & Extradition:
Very efficient and helpful chambers, housing experts in extradition law.'
'An extremely strong set, especially in extradition.'
Proceeds of Crime and Asset Forfeiture:
'An increasingly formidable POCA set. Highly professional and organised Chambers.'
Business, Regulatory Crime and Fraud:
Professional Disciplinary & Regulatory Law:
Maria Scotland - Continues to be recognised in -

family law (including divorce & financial remedy)

Jaqueline Julyan S.C. - Continues to be recognised in family law - Children Law (including Public & Private)
Crime: Defence & Prosecution:
'The clerks are very friendly, accommodating and easy to deal with. They are willing to go out of their way to help you.'
A huge thank you to all our clients for your continued support. Many Congratulations to all of our teams, members and staff who have contributed to 5SAH in their continued successes and recognition with The Legal 500. Your continued hard work makes 5SAH Chambers what it is today.