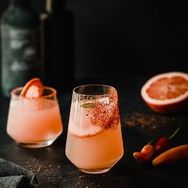 5SAH are delighted to sponsor the Closing Cocktail Party for Cape Town Miller Du Toit Cloete Inc and the University of the Western Cape's 26th Annual Family Law Conference, taking place between the 13th and 15th of March 2024.
They will be presenting developments in family law, the changing face of families, issues debated globally and will encourage interactive discussions. There will be opportunities for networking, exchanging of ideas, and developing innovative approaches.
The team of family law barristers at 5SAH have specialist expertise in all areas of family law with a strong emphasis on practical advice, effective court advocacy and a focus at all times, on the outcome for the client.