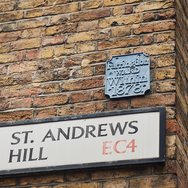 Welcome to our September 2023, 5SAH Extradition & International law newsletter.
This issue we feature the following articles:
Rebecca Hill writes for IFA Magazine | UHNW clients and the rising risk of extradition | legal analysis
Natasha Draycott & Louisa Collins write for Solicitors Journal | The UK-US Extradition Debate: Implications for Sovereignty and Trade.
Mark Smith features in Family Law Journal: Extradition and family proceedings: where does the balance lie?
David Williams Features in the Legal Diary: No Place To Hide? How International Cooperation is Helping Bring Criminals to Justice
The extradition barristers at 5SAH have a strong national and international reputation in the areas of extradition and international law. They are at the cutting edge of this fast-paced and ever-evolving practice area.
To speak with our experienced clerking team further about which barrister will best suit your case, please contact our clerking team.