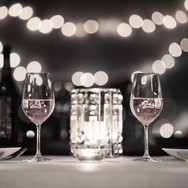 5SAH Chambers are delighted to be one of the sponsors at the DELF (Defence Extradition Lawyers Forum) Annual Dinner, taking place this Friday, 21 April 2023.
Both Rebecca Hill and Ben Keith are DELF committee members. We are looking forward to catching up with other practitioners in the field of extradition and international criminal law.
The team of extradition barristers at 5SAH are experts in both defending and prosecuting extradition cases. Our barristers have a strong reputation, nationally and internationally for advising and representing in extradition proceedings. We work with teams of UK solicitors and foreign extradition lawyers as well as academic and political experts to provide the best service to our clients.
The team are ranked in Chambers and Partners and The Legal 500. Team members are also recognised individually in The Legal 500 and Chambers and Partners.