Barristers Ben Keith and Rhys Davies share their insight into why the world of white collar crime is a complex one for financial advisers to navigate, made all the more challenging by a consistently changing legal landscape.
Ben Keith writes for IFA Magazine, Published on 25 April 2023
In this analysis, Ben Keith and Rhys Davies explain the common pitfalls that tip a high net worth individual over the edge of what is considered legal, what they need to be aware of regarding sanctions countries can impose and how this affects their financial portfolio.
It is an important time for professional financial advisers to familiarise themselves with the UK sanctions regime, which is largely perfunctory, having mainly copied and pasted from the EU and US lists. But while the US and some EU states have continued tightening their regimes – for example by properly restricting designated persons by also targeting their family members to close up the loopholes – the UK has done nothing of the sort.
The US has announced that they are getting tough on sanctions evasion by going after those responsible for helping designated individuals move assets around restrictions.1 Meanwhile the UK's sanctions regime is springing serious leaks. Without a coherent strategy through which corrupt individuals can be targeted, the power is fast draining out of the UK's sanctions regime. Instead, the UK is saving face by sanctioning low hanging fruit, while at the same time turning a blind eye to corruption where trade relations are valued higher than human rights. This means that ultra high net worth individuals essentially have a good chance of avoiding any real impact of restrictions if their investments in the UK are valuable enough.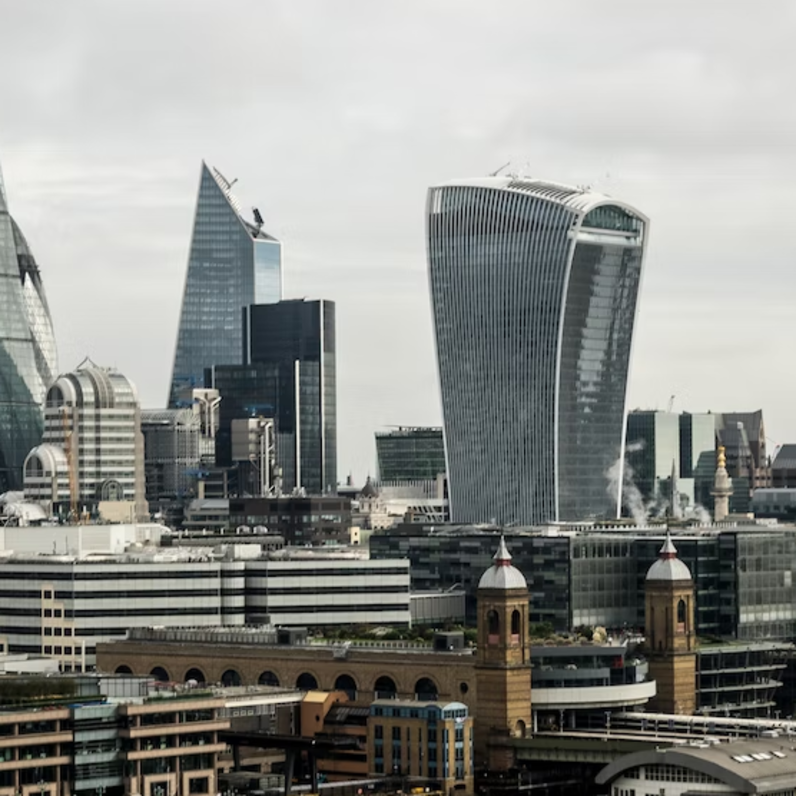 The UK's failure to sanction those closest to the designated individuals means family members of designated persons linked to the Kremlin continue to enjoy access to hundreds of millions of pounds of property.2 This is exemplified in the eight-year-old daughter of one of Vladimir Putin's former regional governors owning a £2.3 million flat in Kensington.
In his Moscow speech last month, Putin confronted Russia's oligarchs saying, "No ordinary citizens felt sorry for those who lost their foreign assets and invested in yachts and palaces […] some people want to live out their days in a foreign mansion with their blocked accounts."3
Reports suggest this was a veiled attack on Russian billionaires Mikhail Fridman and Petr Aven, both recently sanctioned by the UK. Upon being designated, the men stated, "They will fight this injustice with every sinew – for themselves and the tens of thousands of employees in the UK and Europe who rely on them."4
The UK's position on dealing with blatant sanctions evasions remains unknown, as illustrated by this month's reports that Fridman and Aven are selling their combined $2.3bn 45% stake in Alfa-Bank, Russia's largest private bank, to the only Russian shareholder to have avoided sanctions.5
For sanctions to be an effective means of applying pressure on abusive regimes the UK must work together with the EU and US in a coordinated strategy to consistently and coherently strangle the financial power of corrupt regimes. It isn't only the UK's Russian sanctions regime that is leaky. The UK does business with some of the most repressive regimes in the world, the UAE, Qatar, Saudi Arabia, Turkey, and Rwanda. The UK's Office of Financial Sanctions Implementation (OFSI) is admittedly under-resourced, but the main obstacle is that the UK's sanctions regime is itself under restrictions dictated by business interests.
Prior to Brexit, OFSI often copied what the US and EU were doing. Since Brexit, there was in theory the opportunity for the UK to make its own policy. Bu so far there has been very little diversion between the EU, US and UK policies on sanctions. Take for example, the co-ordinated sanctions against Bulgarian oligarchs by the UK in February. The three Bulgarian oligarchs designated by the UK had already been sanctioned by the US in 2021. Two out of the three Bulgarian oligarchs designated by the UK are based in Dubai – just one example of how the UAE has gained a reputation for facilitating sanctions evasion.
Days after the invasion of Ukraine, while Russian mega yachts were making their way to Dubai's safe waters, the UAE abstained from voting on a draft resolution condemning Russia for its aggression in Ukraine6. Yet relations between the UK and UAE remain as strong as ever.
The UK's longstanding failure to properly address human rights abuses and corruption in the UAE has itself contributed to the region becoming a go to destination for sanctioned Russians. The UAE's neutrality on the invasion of Ukraine is only a few steps removed from the UK's neutrality on the UAE's acceptance of designated cash.
Ben Keith is a leading barrister specialising in cross-border and international cases. He deals with all aspects of Extradition, Human Rights, Mutual Legal Assistance, Interpol, Financial crime and International Law including sanctions. He represents governments, political and military leaders, High Net Worth individuals, human rights defenders and business leaders in the most sensitive cases.
He has extensive experience of appellate proceedings before the Administrative and Divisional Courts, Civil and Criminal Divisions of the Court of Appeal as well as applications and appeals to the European Court of Human Rights (ECHR) and United Nations. Ben is recognised in Chambers and Partners and The Legal 500.
Footnote
1 – Treasury Targets Sanctions Evasion Network Moving Billions for Iranian Regime | U.S. Department of the Treasury
2 - Russia sanctions regime at risk of 'falling to pieces' (thetimes.co.uk)
3 - Subscribe to read | Financial Times (ft.com)
4 - Two UK-based Russian oligarchs have shares in $22bn conglomerate frozen | Business | The Guardian
5 - Subscribe to read | Financial Times (ft.com)
6 - Click here to view the article on Bloomberg (Subscription)
Contributors