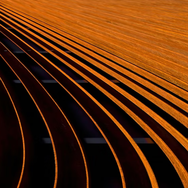 Ben Keith writes for Thomson Reuters, published on 27 March 2023. Read the article in full here (via subscription service).
The prevalence of corruption in Bulgaria is so high that both the United States and the UK have imposed sanctions on current and former government officials and oligarchs to try and stamp out corruption. In the absence of a coordinated strategy between the EU, United States and UK, however, corrupt individuals are able to dodge the intended impact of financial sanctions by hiding behind EU bureaucracy.
As a result, the rule of law and business environment in Bulgaria remains high-risk for corruption and makes investment in the region extremely precarious.
Click here to continue reading on Thomson Reuter's website.
Ben Keith is a leading barrister specialising in cross-border and international cases. He deals with all aspects of Extradition, Human Rights, Mutual Legal Assistance, Interpol, Financial crime and International Law including sanctions. He represents governments, political and military leaders, High Net Worth individuals, human rights defenders and business leaders in the most sensitive cases.
He has extensive experience of appellate proceedings before the Administrative and Divisional Courts, Civil and Criminal Divisions of the Court of Appeal as well as applications and appeals to the European Court of Human Rights (ECHR) and United Nations. Ben is recognised in Chambers and Partners and The Legal 500.
Contributors