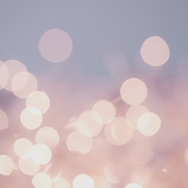 | | |
| --- | --- |
| Date: | Friday 22nd September 2023 |
| Time: | 09:00 |
| Venue: | Savoy Place, London WC2R 0BL |
| Speakers: | Louisa Collins |
| Cost: | £150 |
5SAH Chambers are delighted to be one of the core sponsors for the DELF Extradition Annual Conference 2023.
Louisa Collins will be chairing the afternoon session from 2 pm examining the US Sentencing Practices and the ECHR:
Chair: Louisa Collins: 5 St Andrew's Hill Chambers
Speakers: Roger Sahota: Berkeley Square Solicitors
Martin Sabelli: Sabelli Law, United States
Dr Lewis Graham: Law Society Fellow in Law, University of Oxford
Louisa Collins is a barrister specialising in extradition, international crime and human rights law. Louisa has been ranked in Chambers and Partners since 2017 as a leader in the field of extradition at the London Bar. Louisa is also ranked in Legal 500 for her work in international crime and extradition.
The Annual Conference will take place on Friday 22 September at Savoy Place, London WC2R 0BL. The conference will run from 9 am - 5 pm, with a drinks reception from 5 pm. Download the conference agenda here.
Speakers will include Bill Browder, Lars Bay Larsen -Vice-President of the CJEU, Sahar Zand-presenter of Sky News Podcast 'Dirty Work -The Misuse of Interpol Red
Expert panel members from across Europe will discuss:
• The intersection between asylum and extradition;
• INTERPOL;
• The health of a requested person and the CJEU's recent decision in EDL; and
• US Sentencing practices and the ECHR.
If you have any queries, please email the DELF Administrator.
Contributors