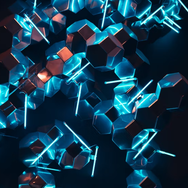 Nuptial Agreements Post-Radmacher: Tips & Practical Tricks
Join Maria Scotland and Stephanie Coker for our 45-minute Family law lunchtime webinar.
Taking place on 15 December 2022 at 12:00 - 12:45, Maria Scotland and Stephanie Coker present a 45-minute webinar looking at the key tips and practical tricks:
The 2010 Supreme Court guidance in Radmacher, relating to nuptial agreements.
Considering the 17 High Court & Court of Appeal judgments in the years post-Radmacher (2010 - 2022) where one of the factors is a nuptial agreement.
In 75% of the 17 cases: the court did not uphold the nuptial agreement.
The reasons why nuptial agreements were upheld or not, the judgments/ awards and look for guidance for practitioners.
The implication on drafting nuptial agreements and dealing with cases where there is one.
Aimed at:
Practitioners and those advising clients relating to nuptial agreements: drafting guidance & tips discussed.
Live Q&A session: questions can be sent ahead of the webinar for the panel.
Register here to join.
Contributors