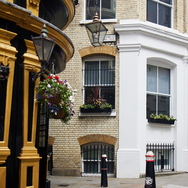 | | |
| --- | --- |
| Date: | Thursday 24th November 2022 |
| Time: | 17:30 |
| Venue: | Remote via Zoom link - Registration Required |
| Cost: | Free - Register online to attend |
Join us for our Pupillage Open Evening on Thursday 24 November 2022 at 5:30 pm. The event will be online (via Zoom).
Register in advance here to find out what pupillage is like at 5SAH and ask the panel Q&A's during the session.
Presented by:
Louisa Collins
John Oliver
Dan Jones
Georgia Beatty
Amy Woolfson
Our 2024 Pupillages:
This year we are pleased to be offering two 12-month pupillages via the Pupillage Gateway, for commencement in October 2024.
We are offering two criminal pupillages which will provide a varied training programme, with an opportunity to be supervised by members across our core areas of: crime, extradition, proceeds of crime & asset forfeiture.
For 2024/2025 our pupillage award will be £40,000, this is made up of a grant of £20,000 in the first six months and a guaranteed income of £20,000 in the second six months.
Successful pupils can apply to 'draw down' a proportion of the grant to assist with their Bar Course or other pupillage related costs.
Find out more about pupillage at 5SAH Chambers on our Join Us page.
Register in advance here to join our virtual pupillage open evening.