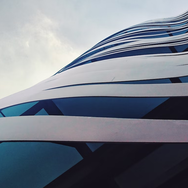 5SAH POCA Webinar | Hot Topics in Account Freezing & Forfeiture
Join James Fletcher, Barnaby Hone, and Gemma Rose for our POCA webinar on 22 November 2022 at 5:30pm (UK)
On 22 November 2022, James Fletcher, Barnaby Hone, and Gemma Rose will provide their thoughts and observations on the latest issues dominating account freezing and forfeiture applications.
Looking at:
The importance of time limits
Do disclosure rules apply in AFO hearings?
Can you settle AFOs and how to use the variation mechanism to do it
Variations for legal expenses & more..........
Aimed at:
POCA practitioners - discussing practical legal solutions in AFFO proceedings
Live Q&A's and panel discussions.
Sign up here to join.
Contributors