Save the Date: Thursday 25 May 2017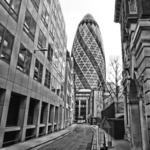 5 St Andrew's Hill would like to invite you to a seminar looking at the LIBOR scandal and subsequent trials. What lessons can be learned from the investigation and the acquittals in UBS II and the Barclays cases?
Guest presenter

Andrew Verity

: BBC Economics correspondent examines the scandal and its impact.
Guest presenter

Steve Sharp

: Partner at Bivonas Law and instructed by one the traders at Barclays in the LIBOR trials. He examines how the behaviour of financial institutions was criminalised post-event, however, at the relevant time it attracted no censure and was tacitly endorsed by the banks.

David Stern

and

James Fletcher

: Specialist business crime barristers at 5SAH who appeared in the trials give their analysis and how companies can learn from the mistakes made.
Contributors