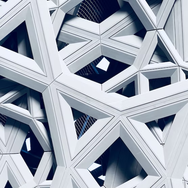 5SAH host DELF In-Person seminar | Extradition & Self-Determination | 22 June 2023 | 18:00 Seminar | 19:00 Drinks & Pizzas
5SAH are delighted to host the DELF, (Defence Extradition Lawyers Forum) in-person seminar 'Extradition & Self Determination' taking place on Thursday 22 June at 18:00. Drinks and pizzas will follow the seminar from 19:00 - 20:00.
Presenters: Rebecca Hill: Chair, Ben Keith & Advocaat Paul Bekaert: Speakers. The event will be held in Chambers at 5 St Andrew's Hill, London, EC4V 5BZ.
The event is free to DELF members, please email: admin@delf.org.uk to reserve your place, as numbers are limited.
You can join DELF by emailing: admin@delf.org.uk and membership is £50 for lawyers, £25 for trainees, pupils & paralegals and £15 for staff or clerks.
"DELF are delighted to announce that on 22nd June 2023, we will be joined by Advocaat Paul Bekaert, eminent Belgian lawyer and representative of Carles Puigdemont, to he defended the ousted Catalan premier from Spanish extradition requests. Mr Bekaert will be joined by DELF's very own Rebecca Hill, who will be chairing the event, and Ben Keith who will discuss the regions of Ngoro Karabach and Transnistria and the international criminal justice tools that may be targeted at their leaders."
Rebecca Hill is a leading practitioner in extradition and international crime who has worked at the forefront of this niche area for more than a decade. Rebecca's significant expertise in human rights and European law complements her public law practice in which she represents individuals in challenges against the State and the Government. She regularly acts in cases of the utmost gravity before all levels of Court including the Divisional and Administrative Court and the European Court of Human Rights. She is ranked in Chambers and Partners as a band 2 leader in the field of Extradition at the London Bar and is also ranked in tier 2 in The Legal 500. It is a mark of her experience and expertise that she has been consistently recognised since 2009.
Ben Keith is a leading barrister specialising in cross-border and international cases. He deals with all aspects of Extradition, Human Rights, Mutual Legal Assistance, Interpol, Financial crime and International Law including sanctions. He represents governments, political and military leaders, High Net Worth individuals, human rights defenders and business leaders in the most sensitive cases. He is ranked in Chambers and Partners as a band 1 leader in the field of Extradition at the London Bar and in the Legal 500 as a Tier 1 leading individual in international crime and extradition. Ben is also ranked in Chambers & Partners in the field of Immigration.
Contributors