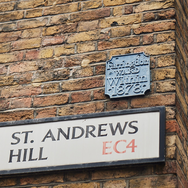 We are delighted to announce that Ellen Crow, Meeno Kaur Chawla and Lily Brett have all commenced their pupillages with us at 5SAH Chambers.
Ellen and Meeno are undertaking criminal pupillages and Lily is undertaking a family pupillage, which is our first family pupillage at 5SAH. Ellen, Meeno and Lily all bring a huge amount of experience and knowledge prior to commencing pupillage with us.
Before commencing pupillage, Ellen worked as the sole paralegal at Corker Binning Solicitors, gaining considerable experience in criminal, extradition, and regulatory proceedings.
She also has considerable experience in professional discipline, having investigated and prepared fitness to practise cases on behalf of the HCPC, GDC, GOC, GPhC and EWC as a Legal Assistant at Kingsley Napley LLP.
Prior to commencing pupillage, Meeno worked as a paralegal at the CPS based at Isleworth Crown Court. She gained considerable experience in all Crown Court cases, ranging from driving offences to serious violence, sex offences to murder. Meeno was seconded to the Central Criminal Court and was part of the prosecution team in several high profile murder cases, which includes the murder of the two sisters Bibaa Henry & Nicole Smallman (Wembley Park stabbings).
Meeno was a case manager on the Innocence Project and worked on miscarriages of justice. She also worked at Ealing Equality Council where she assisted on matters social security, housing and debt issues.
Prior to the commencement of pupillage, Lily acquired experience in various roles with a number of London Local Authorities. In particular, Lily's previous role as a legal officer on behalf of the London Borough of Islington has equipped her with extensive experience of care proceedings. Lily had the responsibility of managing a demanding caseload of various PLO and complex care matters, as well as undertaking in-house advocacy on behalf of the Local Authority at the CFC.
Lily has also worked as a Childcare paralegal on behalf of Lambeth Council as part of the Independent Inquiry into Child Sexual Abuse (IICSA) to investigate where institutions failed to protect children in their care.
A warm welcome from all of us at 5SAH Chambers.