Maria Scotland will be hosting a session for Resolution's Summer Party
and Seminar : Valuing Diversity taking place on June 8th 2023 between 14:00 and 18:00.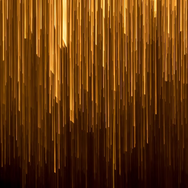 This event will be held in Collingham Gardens, Brunswick Square, WC1N 1AZ. The seminar will take place between 14:00 and 18:00, and the party will be from 18:00 to 22:00. Members are eligible for discounted tickets here.
SPEAKERS
Seminars will run from 14:15 until 17:15.
Maria Scotland will present the first speaker session on Financial Orders and Invisible disabilities.
QUESTION TIME PANEL
A Question Time Panel will be held between 17:15 and 18:00.
Tickets for the event can be purchased here.
Maria Scotland practices exclusively in family law with a specialism in high-end/ big money financial remedy applications and (private law) children work. She accepts instructions to act through a solicitor or directly from members of the public on a Direct Access basis.
Maria is ranked in the Legal 500 in family law (including divorce & financial remedy). She is one of the leading family law juniors and is the joint head of the Family Team at 5SAH. Maria is a qualified arbitrator in financial matters. Maria recently completed the Advocate 25 for 25 challenge, undertaking over 25 hours of pro-bono in under a year on behalf of Advocate.
Contributors