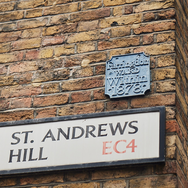 Andrew Bird QC, Barnaby Hone and Gemma Rose will present our first webinar in our Autumn Series from the Proceeds of Crime and Asset Recovery Team.
POCA Autumn Series Webinar - I have been AFO'd? What can I do to vary it?
9 November 2021 at 17:00
Register in advance and we will send you the joining link to be part of the webinar and discussions.
Webinar Topics covered:
How to use section 303Z4 of POCA to vary Account Freezing Orders (AFO) to:
extend time,
release legal and living expenses,
and release third-party assets.
Live Q&A's and panel discussions.