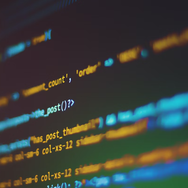 Ben Keith writes for The Times, Published on 22 April 2023.
Mike Lynch, the former technology entrepreneur, has come closer to being extradited to the United States to face fraud allegations after two High Court judges rejected his appeal.
Justice officials in Washington want to bring the 57-year-old former boss of Autonomy to court to face 17 charges over allegations that he inflated the software company's value before it was sold to Hewlett-Packard in 2011 for £7.4 billion. If found guilty, Lynch could face up to 20 years in jail.
The entrepreneur had appealed to the High Court to overturn a decision by the home secretary in January last year to order his extradition.
Yesterday two judges at the Royal Courts of Justice in London refused to even grant him permission for an appeal.
"We have concluded that none of the grounds of appeal are arguable," said Lord Justice Lewis and Mr Justice Julian Knowles in their ruling.
Lynch has denied any wrongdoing and indicated after yesterday's ruling that his lawyers were considering an appeal to the European Court of Human Rights in Strasbourg. Because the senior judges in London refused Lynch permission to appeal, he has reached the end of the judicial process in the UK.
A spokesman for Lynch said that he was "very disappointed but is reviewing the judgment and will continue to explore his options to appeal, including to the European Court of Human Rights". The spokesman accused the US authorities of attempting "legal overreach", which was "a threat to the rights of all British citizens and the sovereignty of the UK".
An extradition expert predicted that the ruling meant it was increasingly likely that Lynch would ultimately face a US jury.
"It will be very difficult to stop extradition,"
Ben Keith, barrister in the family team at 5 St Andrew's Hill, said. He added that
"absent a real risk to his life and health it seems to be the end of the line".
Lynch's legal team had argued at a hearing in the High Court last month that he should be tried in a British court. The Serious Fraud Office has reserved the right to prosecute him if he is not extradited.
Ben Keith is a leading barrister specialising in cross-border and international cases. He deals with all aspects of Extradition, Human Rights, Mutual Legal Assistance, Interpol, Financial crime and International Law including sanctions. He represents governments, political and military leaders, High Net Worth individuals, human rights defenders and business leaders in the most sensitive cases.
He has extensive experience of appellate proceedings before the Administrative and Divisional Courts, Civil and Criminal Divisions of the Court of Appeal as well as applications and appeals to the European Court of Human Rights (ECHR) and United Nations. Ben is recognised in Chambers and Partners and The Legal 500.
Contributors