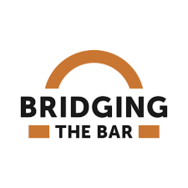 For the second year running we are delighted to be running Pupillage Interview Advocacy Training sessions for 6 Bridging the Bar candidates.
We are running two sessions in November and December 2023. The sessions will be run by the following barristers:
Chris May
Alex Le Moine
Joe O'Leary
Sophia Kerridge
Charlotte Oliver
Rebecca Thomas
About Bridging the Bar: Bridging the Bar ("BTB") is committed to increasing the equality of access to opportunities within the legal profession across all underrepresented groups.
BTB is a charity, founded in July 2020, that aims to support aspiring barristers from a range of statistically underrepresented groups at the Bar. We believe that for any organisation to reach its full potential, it must reflect the diverse society that we live in. We are working to create a Bar that benefits society by ensuring that the profession is open to individuals coming from all walks of life.
To find out more about BTB and how you can get involved, click here to visit their website.