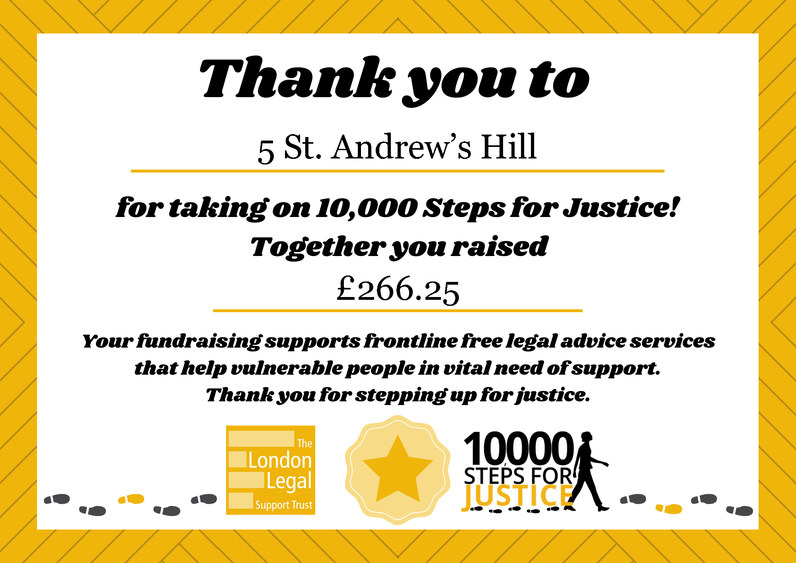 Many Congratulations to our 5SAH walkers, who all completed 10,000 steps for justice on their own, due to socially distancing restrictions.
Our walkers raised £266.25 to help support frontline free legal services, giving access to vulnerable people in need of vital support.
You can find out more about the events and services that the LLST are involved in here.
Contributors