5 St Andrew's Hill is delighted to announce the appointment of Kevin Dent and Edmund Burge as Queen's Counsel.
"5SAH continues its upward trajectory with the announcement that two of its members are among the 2018 Silks. Chambers collectively congratulates Kevin and Edmund and takes great pride in their achievements."
David Josse Q.C., Head of Chambers.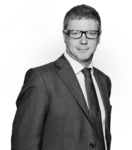 Kevin has built up a wealth of experience over 20 years in fraud and serious crime and is often instructed as leading counsel. The core of Kevin's practice is fraud, revenue evasion, money laundering, and healthcare frauds. Kevin is often instructed in multi-million-pound fraud cases involving large volumes of complex material calling upon Kevin's keen eye for detail.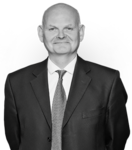 Edmund is ranked in Chambers and Partners as a leader in financial crime at the London Bar. He specialises in offences involving complex tax and commercial fraud, as well as in cases of corruption, arms-trafficking and brokering, money laundering, large-scale importations of drugs and firearms, and other serious organised crime. In addition to advocacy in substantive offences, he provides advice and representation in proceedings for ancillary matters such as asset forfeiture and confiscation.
Contributors