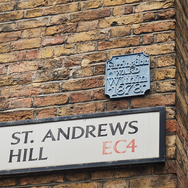 | | |
| --- | --- |
| Date: | Thursday 30th November 2023 |
| Time: | 17:30 |
| Venue: | Remote via Zoom link - Registration Required |
Join us for our Pupillage Open Evening on Thursday 30 November 2023 at 5:30 pm. The event will be online on Zoom.
Register in advance here to find out what pupillage is like at 5SAH and ask the panel Q&A's during the session.
Presented by:
Maria Scotland
Louisa Collins
John Oliver
Meeno Chawla
Our 2024 & 2025 Pupillages:
This year we are pleased to be offering four 12-month pupillages via the Pupillage Gateway.
We are offering two criminal pupillages commencing in October 2025. Our criminal pupils will acces a varied training programme, with an opportunity to be supervised by members across our core areas of: crime, extradition, proceeds of crime & asset forfeiture and with some access to our professional discipline work.
We are also offering a family pupillage to commence in October 2024 and another family pupillage to follow in October 2025.
Financial Award:
Our pupillage award will be £40,000, which is made up of a grant of £20,000 in the first six months and a guaranteed income of £20,000 in the second six months.
Successful pupils can apply to 'draw down' a proportion of the grant to assist with their Bar Course or other pupillage-related costs.
Find out more about pupillage at 5SAH Chambers on our Join Us page.
Register in advance here to join our virtual pupillage open evening.