Presented by the American Bar Association:
International Law Section's National Security Committee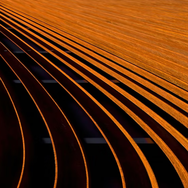 Ben Keith joins the speaker panel, discussing the latest developments in INTERPOL's and its member countries' approach to transnational repression
Taking place online
Tuesday 25 July 2023 | 7:00 pm BST | 2:00 pm EDT. Register in advance here.
The Panel
Moderator Bruce Zagaris, Berliner Corcoran & Rowe LLP (Washington, DC)
Ben Keith, 5 St Andrew's Hill (London, UK)
Theodore Bromund, The Heritage Foundation (Washington, DC)
Michelle Estlund, Estlund Law (Miami, FL)
Yuriy Nemets, Nemets PLLC (Washington, DC)
Riah Ramlogan-Seuradge, Candela Eig Jurgens LLC (Miami, FL)
Panel Discussion
The panel will discuss the latest developments in the implementation and enforcement of the U.S. Transnational Repression Accountability and Prevention Act of 2021 (the TRAP Act), the legislative initiatives in the European Union aimed at curbing INTERPOL abuse, the U.S. courts' consideration of cases involving Red Notices and other government requests disseminated via INTERPOL's channels, the differences and similarities in the U.S. and the E.U. addressing abusive government requests disseminated via INTERPOL's channels, INTERPOL's application and enforcement of its own rules aimed to fighting the abuse of its resources, INTERPOL abuse under the pretext of anti-corruption campaigns, the effect that INTERPOL's reforms of 2016-2017 have had on member countries' ability to misuse the Organization's resources, and the different approaches that INTERPOL member countries have adopted in their communications with INTERPOL and use of its channels.
Ben Keith is a leading barrister specialising in cross-border and international cases. He deals with all aspects of Extradition, Human Rights, Mutual Legal Assistance, Interpol, Financial crime and International Law including sanctions. He represents governments, political and military leaders, High Net Worth individuals, human rights defenders and business leaders in the most sensitive cases. He has extensive experience of appellate proceedings before the Administrative and Divisional Courts, Civil and Criminal Divisions of the Court of Appeal and the Supreme Court as well as applications and appeals to the European Court of Human Rights (ECHR) and United Nations. Recognised in Chambers & Partners and the Legal 500.