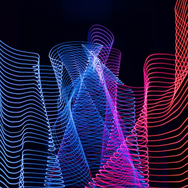 Join Barnaby Hone, Gemma Rose, Andrew Bowden-Brown and Lauren Bowkett on 8 March 2023 at 5:30PM, for our latest POCA webinar in association with Lexology.
This webinar examines the impact on freezing and forfeiting crypto currency following the changes proposed in The Economic Crime and Corporate Transparency Bill:
The Economic Crime and Corporate Transparency Bill aims to amend the Proceeds of Crime Act 2002 to allow law enforcement agencies to freeze and then forfeit crypto currency.
The proposed legislative updates are designed to bring cryptoassets within the scope of civil forfeiture powers under Part 5 and the confiscation regime under Parts 2, 3 and 4.
This webinar, part of a series from 5SAH on this topic, discusses the key proposals and their potential effect.
Barnaby Hone and Gemma Rose along with Andrew Bowden-Brown, Partner and Lauren Bowkett, Principal Associate at Shoosmiths will set out the proposals, of how they may work in practice and the possible issues that might arise.
Live Q&A's and panel discussions.
Barnaby is a barrister with specialist expertise in all types of asset recovery and financial crime. He is ranked in Chambers and Partners in Band 2 and also within tier 2 of the Legal 500 for his knowledge within POCA, asset recovery, and forfeiture. He writes the chapters on International Asset Recovery and Terrorism Finance for Millington and Sutherland Williams on POCA and recently completed a series of seminars and articles on changes to POCA under the Criminal Finance Act 2017. Barnaby's international asset recovery and financial crime practice includes experience of dealing with corruption, money laundering and fraud offences which have an international angle and recovering the proceeds of these offences.
Gemma accepts instructions in POCA, Business Crime & Financial Crime cases. She has experience of complicated confiscation cases, forfeiture, enforcement proceedings & advising in all related matters. She is recognised in the Legal 500 for POCA & asset forfeiture. Gemma has a growing practice in the area of cash and account forfeiture, regularly appearing in these proceedings on behalf of Respondents and authorities such as the National Crime Agency (NCA). She also has experience dealing with cases involving high value listed assets such as gold and restraint orders concerning international assets. She is also experienced in all aspects of confiscation orders, including enforcement of such orders.
Andrew is a partner at Shoosmiths and is an experienced solicitor specialising in banking and finance litigation, asset based lending and alternative finance lending, crypto/digital asset recovery and commercial litigation. Andrew has extensive experience of dealing with complex commercial and crypto/digital asset recovery litigation. He works alongside leading asset recovery experts to ensure quick, commercial and pragmatic steps are taken to assist victims recover their misappropriated assets. Andrew is a member of the Shoosmiths' crypto working group.
Lauren is a Principal Associate within the Business Crime team at Shoosmiths. She specialises in fraud and financial crime matters, with expertise in confiscation and asset recovery proceedings. She advises on cryptoassets within the POCA regime; including AML compliance advice on NFT's and cryptocurrency. Lauren is recognised in Chambers and Partners and Legal 500 for her knowledge within crime and POCA & asset forfeiture.