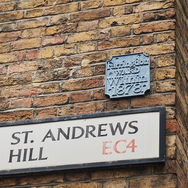 Join us for our Pupillage Webinar on 13th December 2021 at 6 pm via Zoom.
Register in advance here to find out what pupillage is really like at 5SAH and ask the panel Q&A's during the session.
Presented by:
Sarah Wood
Joe O Leary
Francesca Levett
Dan Jones
John Oliver
Ben Keith
Maria Scotland
Our 2023 Pupillages:
Our Pupillages are always via the Pupillage Gateway. This year we are pleased to be offering three 12 month pupillages, starting in October 2023.
We are offering two criminal pupillages, with the opportunity to for training within our other core practice areas.
For the first time, we will be offering a family law pupillage. This pupillage will also provide training and the opportunity of future practice in all our other core areas of work, including criminal law.
Find out more on our Pupillage page and download our 5SAH Pupillage Handbook for 2023 Pupillage applications.