It is imperative that states maintain a robust, coherent & joined-up approach to sanctions if they are to succeed, argue Ben Keith, Rhys Davies & Olivia Chessell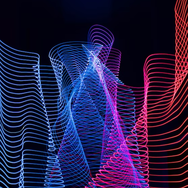 More than a year on from the invasion of Ukraine, sanctions imposed on Putin's funders and friends are proving ineffective. In spite of the UK sanctions list swelling, it has failed to stop the flow of Russian money, as designated persons continue to find ways around the restrictions imposed by UK and EU.
Coordinated efforts
The sanctions imposed on Putin's enablers are similar to those introduced by the Global Magnitsky legislation, designed to stamp out corruption and human rights abuses. Magnitsky sanctions are intended to apply pressure on regimes while maintaining diplomatic channels of communication by targeting individuals and related entities as opposed to sanctioning the entire regime. Following a steadfast campaign by business entrepreneur Bill Browder, in 2016 the US adopted the first Global Magnitsky Human Rights Accountability Act, and in recent years other countries, including the UK, have followed suit.
In a coordinated effort by the US and UK, Magnitsky sanctions were recently imposed on several Bulgarian oligarchs. Bulgaria is the EU's poorest member state and ranked close behind Hungary as the most corrupt. The region has long suffered under governance riddled with corruption at every level, including the judiciary.
The US first sanctioned three Bulgarian oligarchs in 2021, which prompted Bulgaria's government to attempt initiating its own anti-corruption legislation. However, crippling political instability has stalled efforts to stamp out corruption in the EU member state. The EU has been accused of wilfully closing its ears to the issue.
The Global Magnitsky campaign took another blow when the Bulgarian Supreme Administrative Court ruled in February that the EU's Extraterritoriality Blocking Statute prevents Bulgaria from recognising the extraterritorial application of third country laws, including the US and UK's sanction regimes.
Cracks appearing?
Similar cracks are appearing in the Russian sanction regimes. The mother of Yevgeny Prigozhin, the sanctioned Russian warlord and leader of the Wagner group of mercenaries, has won an appeal against EU sanctions imposed for her alleged support of the Wagner mercenary group. In granting her appeal on 8 March 2023, the General Court ruled that the EU failed to demonstrate that she owned any companies with links to her son on the date sanctions were adopted.
This ruling will encourage other designated individuals to bring actions for annulment of sanctions, further diluting the potency of the EU's sanction regime. It is imperative that the UK, EU, US and other states maintain a robust, coherent and joined-up approach to sanctions. It is particularly important that there is coordination between sanctioning authorities in allied nations. A piecemeal approach to sanctions, with erosion here and there, risks undermining the entire edifice.
Switzerland, for instance, plans to continue returning millions in frozen assets to Kremlin-linked individuals despite efforts by the EU to choke Russia's military endeavours by sanctioning Putin's enablers. Groundbreakingly, Switzerland did impose sanctions against Russia including the EU's oil price cap. However, the Swiss government maintains that any confiscation of private Russian assets would undermine the Swiss constitution.
Without coherent sanctions policies, the incentive to prioritise the protection of human rights over cash flow is lacking. Swiss finance executives have expressed concerns about a business fallout from the county's unprecedented U-turn on its neutral status by imposing sanctions since Russia's invasion of Ukraine. Swiss bank executives report that Chinese clients are nervous about continuing to do business in the country in light of Switzerland's sanctions on Russia. It is estimated that $8bn of Russian money is currently frozen by Swiss sanctions—a small proportion of the $50bn in Russian assets domiciled in the country by around 7,500 Russian individuals.
Without joined-up sanctions policies between allied nations, the incentive to prioritise the elimination of corruption over cash flow is also lacking. For instance, Bulgaria has not implemented any of the EU's sanctions regime against Russia. Addressing the region's political and economic instability has been prioritised, not least because approximately 300,000 Russians own over 500,000 properties in Bulgaria. Without a strong precedent from the UK and EU to guide Bulgaria through the woods of corruption, it is no wonder the country has ruled not to recognise foreign sanctions and failed to implement its own Magnitsky legislation.
Similarly, the UK has prioritised its economic policy over standing up to human rights abusers in the Middle East. The United Arab Emirates (UAE) is a prominent destination for the assets of sanctioned individuals. Two out of the three Bulgarian oligarchs sanctioned by the UK reside in Dubai. With a miserable track record for human rights violations, the UAE has escaped sanctions from the West by hiding behind its mammoth investment power.
Representatives from the UK, EU and US visited the UAE in March to persuade them to stop exporting goods to Russia. Instead, the UAE is arguably widening channels for Russian money to enter the region. The UAE had previously issued a licence for Russian bank MTS in response to a rising demand for financial services from Russian expatriates. Two weeks later, MTS was sanctioned by the US and the UK. The UAE brushed off concerns that it had become a sanctuary for Moscow finances by announcing it would review the MTS licence. On 31 March it was announced that MTS's licence had been suspended. This is a hopeful first step but concerns still remain that the UAE may be laundering Russian billions.
For sanctions to be an effective means of applying pressure on abusive regimes, the UK must work together with the EU and US in a coordinated strategy to apply that pressure consistently and coherently to strangle the financial power of corrupt regimes—which unsurprisingly will mean weening themselves off investments from corrupt regimes.
Ben Keith is a leading barrister specialising in cross-border and international cases. He deals with all aspects of Extradition, Human Rights, Mutual Legal Assistance, Interpol, Financial crime and International Law including sanctions. He represents governments, political and military leaders, High Net Worth individuals, human rights defenders and business leaders in the most sensitive cases.

He has extensive experience of appellate proceedings before the Administrative and Divisional Courts, Civil and Criminal Divisions of the Court of Appeal as well as applications and appeals to the European Court of Human Rights (ECHR) and United Nations. Ben is recognised in Chambers and Partners and The Legal 500.

Published on 21 April 2023, to view the original article on NewLaw Journal, click here.
Contributors