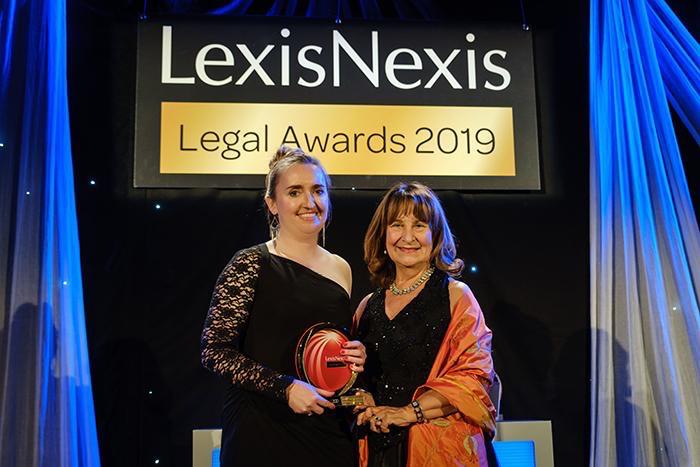 Congratulations to Serena Gates who won the 2019 'Halsbury Award for Rule of Law', part of the Lexis Nexis Awards. The winners were announced on 13th March 2019 and the Rule of Law Award was presented by Baroness Kennedy Q.C. Serena received the award for her international work with the United Nations Syrian Commission of Inquiry.
Serena was nominated alongside the following organisations:
Serena was called to the Bar in 2001 and joined chambers in the same year. She has built up a successful practice both prosecuting and defending in all types of crime including complex multi-handed cases and serious sexual offences. Serena has combined this with her wider international work for the United Nations and UK government departments. She also utilizes her extensive experience of HMG in the civil cases in which she is also instructed, for example advising in relation to judicial review.