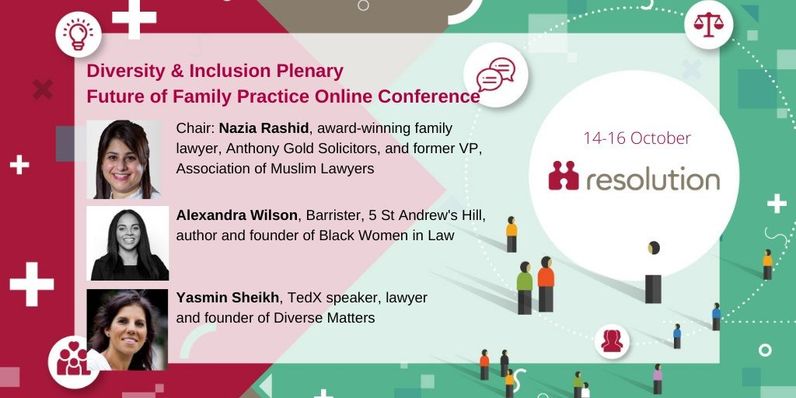 Alexandra Wilson will be speaking at the Resolution Online Family Law Conference on 15 October 2020 at 1:30 pm. She will be on the Diversity & Inclusion Panel.
Alexandra Wilson will be on speaking alongside:
Nazia Rashid, a solicitor, and mediator at Anthony Gold.
Yasmin Sheikh, Founder Import & Export/ Trading Diverse Matters.
Alexandra is a barrister specialising in criminal and family law. In her criminal law practice, she represents a variety of clients charged with serious matters and specialises in young and vulnerable clients. Her family law practice includes private children, public children, domestic abuse and finance cases.
Contributors